Nigeria is a soccer-obsessed nation. With a houseful of competitive playmates, it's no surprise Chigozie Offor grew up to run, kick and score.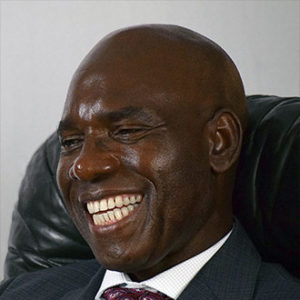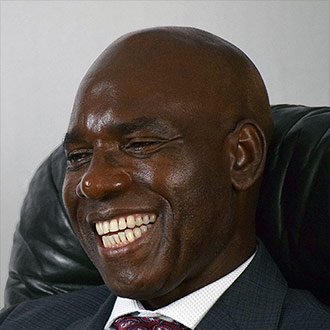 A gifted athlete, Mr. Offor excelled in soccer and tennis. Following high school, he was invited to the Nigerian National Soccer team in preparation for the 1984 Olympics in Los Angeles, but Nigeria lost in the African qualifiers.
His soccer passion didn't sideline his schoolwork, though. Mr. Offor excelled in both and came to the USA on a sports scholarship, which gave him the perfect opportunity to combine two of his passions — education and athletics.
Chigozie Offor completed Bachelor's and Master's Degrees and continued playing and coaching soccer, often with immigrant Nigerians and their kids. Rankled by how immigrant and student athlete rights were being trampled (both in Nigeria and in the USA), he turned his eyes to the law as a way to help his friends and many others needing help with immigration and family law.
Today, Mr. Offor is a member of the Florida Bar and has practiced law since 2003.  He has a passion for family unity, knowledge of family dynamics and desire to help others in the areas of Family Law, Criminal Defense, Immigration Law, Probate Law and Social Security Disability Law.
Mr. Offor is also the President and Director of Coaching at his non-profit organization, TopSeed Athletic Club, where he coaches the U10 and U15 boys' teams.  His non-profit has helped more than 1,000 disadvantaged kids get into college, some on scholarships. "I want to share what I know. I want to help," Mr. Offor explains. 
Chigozie and his wife Marie have a daughter, Veronika, who plays varsity tennis in high school.
Chigozie Offor's Qualifications
Member of the Florida Bar
Bachelor of Science Degree in International Business and Finance (1991) from University of New Haven in Connecticut
Master's Degree in Community Clinical Psychology (1993) from University of New Haven in Connecticut
Doctor of Jurisprudence Degree (2001) at the University of Florida, Levin College of Law
Nine years in social work for the State of Connecticut Department of Children & Families and similar agencies
Invitee to the Nigerian National Soccer team and professional soccer player
NCAA DII soccer player at New Haven University (NHU)