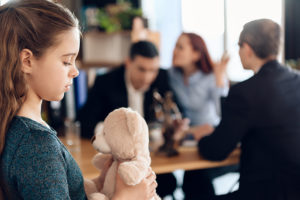 Family Law encompasses a wide range of legal matters related to familial relationships, addressing issues such as divorce, child custody, and child support. This area of law also extends to cover adoption, foster care, and the establishment of legal guardianship for children. Moreover, it includes cases pertaining to domestic and child abuse, which can involve both civil and criminal proceedings based on the specifics of the situation.
At Central Florida Law, families facing these intricate legal issues can rely on the expertise of Mr. Chigozie Offor, a seasoned child support lawyer with a wealth of experience in Family Law. With a deep understanding of the complexities that often accompany family law matters, Mr. Offor is committed to guiding families through the legal process, providing them with the support and advocacy they need during what can be an emotionally challenging time.
With a focus on Family Law and Child Support Law, Mr. Chigozie Offor and his dedicated team at Central Florida Law offer comprehensive legal services tailored to the unique needs of each client. From navigating divorce proceedings to securing fair child custody arrangements and ensuring proper child support, they are well-versed in all facets of family-related legal matters.
Central Florida Law understands that every family's situation is distinct, and they approach each case with the care and attention it deserves. Whether through skillful negotiation or vigorous representation in court, Mr. Offor and his team work tirelessly to achieve favorable outcomes for their clients. In cases involving domestic or child abuse, they can provide swift legal action to protect the well-being of those involved.
When families are confronted with the complexities of Family Law and Child Support Law, the guidance of an experienced and compassionate lawyer like Mr. Chigozie Offor can make all the difference. With a commitment to upholding the rights and best interests of his clients, Mr. Offor stands as a trusted advocate for families in Central Florida. Contact Central Florida Law today to receive the expert legal support your family deserves.