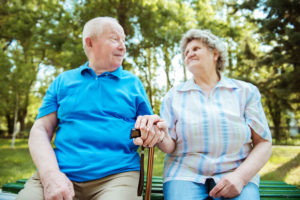 Securing the funds you deserve from the Social Security Administration due to disability or age-related factors necessitates a thorough understanding of eligibility criteria. With a multitude of programs tailored to individual need and work status, navigating the intricate landscape of social security disability law can be complex. This is where the expertise of Mr. Chigozie Offor, the accomplished head attorney at Central Florida Law, becomes invaluable.
Mr. Offor's extensive experience in social security disability law empowers him to decipher the technical nuances that define eligibility. He and his dedicated team possess an in-depth knowledge of the various programs available, ensuring that you receive the benefits you are entitled to. By enlisting the services of Central Florida Law, you're tapping into a wealth of expertise that can significantly bolster your claim.
At Central Florida Law, we understand the challenges individuals may face when seeking social security disability benefits. Our mission is to guide you through the process, providing the support and legal acumen needed to navigate the complexities of the system. Whether you're filing an initial claim, seeking an appeal, or require representation at a hearing, Mr. Offor and his team are committed to advocating for your rights.
With an unwavering commitment to client satisfaction, Central Florida Law goes above and beyond to ensure your case is handled with the utmost care and attention. We recognize that each situation is unique, and our personalized approach reflects this understanding. From the initial consultation to the final resolution, you can trust in our dedication to securing the benefits you deserve.
Don't navigate the intricacies of social security disability law alone. Put your trust in the experienced hands of Mr. Chigozie Offor and the team at Central Florida Law. Contact us today and take the first step towards securing the financial support you rightfully deserve.