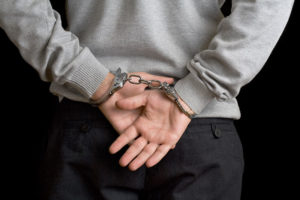 Criminal defense law is a crucial legal branch that addresses actions deemed detrimental or dangerous to personal or public safety, resulting in charges that can lead to court-imposed penalties. This encompasses a spectrum of offenses, ranging from felonies to misdemeanors and violations, each carrying penalties commensurate with the severity of the transgression. For instance, individuals convicted of a felony in Florida, such as murder or kidnapping, may face extensive prison terms or even the most severe penalty, capital punishment. It's worth noting that criminal law isn't limited to major offenses; certain traffic violations can also fall under this category, carrying substantial consequences.
In Central Florida, Mr. Chigozie Offor, a seasoned criminal defense attorney, stands as a staunch advocate for individuals entangled in the complexities of criminal law. With a wealth of experience and a deep understanding of Florida's legal landscape, Mr. Offor is dedicated to guiding clients through the weighty matters associated with criminal charges.
At Central Florida Law, we recognize that facing criminal allegations is an overwhelming experience. Our mission is to provide unwavering support and expert legal representation to ensure your rights are protected. Whether you're grappling with a felony, misdemeanor, or a traffic-related offense, Mr. Offor and his proficient team are committed to mounting a robust defense tailored to your unique circumstances.
Our personalized approach sets us apart. We understand that each case is distinct, and we invest the time and attention needed to build a solid defense strategy. From thorough case analysis to skillful courtroom representation, Central Florida Law is dedicated to securing the best possible outcome for our clients.
You don't have to navigate the complexities of criminal defense law alone. Place your trust in the capable hands of Mr. Chigozie Offor and the Central Florida Law team. Contact us today and take the first step towards safeguarding your rights and securing your future.