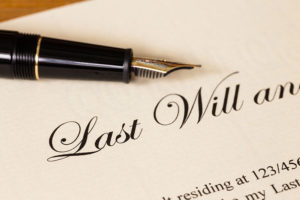 Securing your family's future is a paramount concern. Crafting a will and efficiently managing your assets is a crucial step towards ensuring your loved ones are taken care of when you're no longer here. Probate law governs the intricate legal procedures involved in handling an individual's estate, whether there's a valid will in place or not. This process encompasses settling outstanding debts owed to creditors, if any.
Mr. Chigozie Offor, an esteemed probate attorney, brings a wealth of expertise to guide you through these critical considerations. With his extensive knowledge of Florida's probate laws, Mr. Offor, head of Central Florida Law, is dedicated to assisting families in meticulous planning for the future. His adept legal counsel and empathetic approach aim to alleviate the stress associated with end-of-life decisions.
Navigating the complexities of probate is essential in safeguarding your family's well-being. Mr. Offor's proficiency in probate law ensures that your estate matters are managed with precision and care. Whether you're seeking to create a comprehensive will or are in need of adept guidance through the probate process, Central Florida Law is your trusted partner.
Mr. Offor recognizes that every individual's circumstances are unique. He and his team at Central Florida Law offer tailored solutions that cater to your specific needs, ensuring that your legacy is protected and your loved ones are provided for. With a focus on transparency and personalized attention, they work diligently to streamline the probate process, addressing any outstanding obligations with utmost diligence.
Embrace the peace of mind that comes with knowing your family's future is in capable hands. Contact Central Florida Law today and take the first step towards securing a sound and prosperous legacy.